DIGICHEM Plus+ now provides HLI interface to a BMS via Modbus RTU
A MODBUS RTU card is now available as an ordering option for DIGICHEM Plus+, the most recognised brand in Cooling Tower Dosing systems for reliability, robustness and superior backup service.
Distributed by Convergent Water Controls (CWC) through water treatment companies Australia-wide, we provide support on the ground through our people based in our Sydney, Melbourne and Brisbane offices.
MODBUS RTU is a High Level Interface (HLI) that enables the Building Control & Management Systems (BCMS) to monitor the DIGICHEM Plus+ dosing system with just a 2 core wire connection.
MODBUS RTU uses RS485 serial communication, and allows for BCMS monitoring of critical variables, such as Conductivity, pH, ORP, Temperature and external mA inputs if third party devices are monitored too, such as corrosion rate transmitters.
In addition to monitoring these variables, you can also determine in real time the status of all the outputs, such as dosing pump and bleed power status, manifold flow status, power supply and alarm status, plus status of chemical tank levels if optional level switches are installed.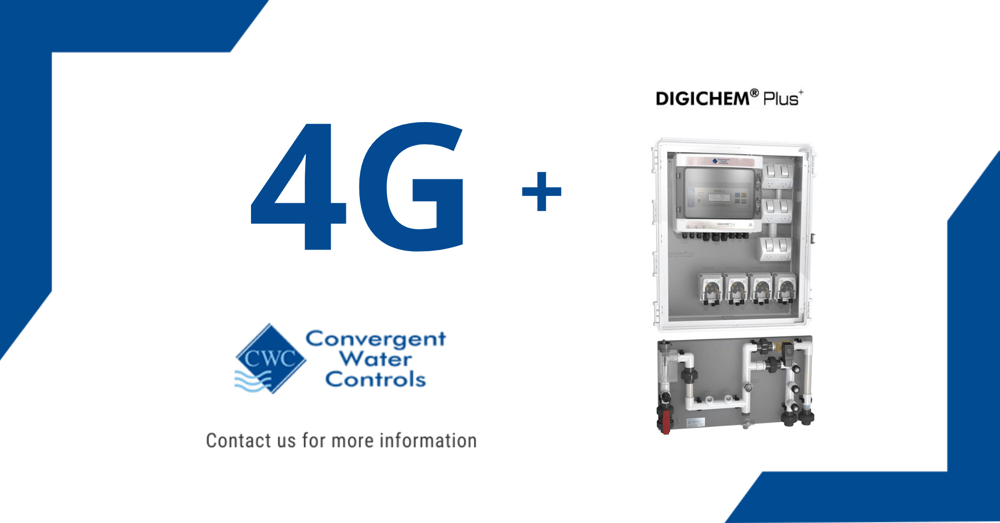 Installation of the card in the controller is child's play as it simply plugs in and with the correct firmware installed in the DIGICHEM Plus+, it automatically recognises the card. If the firmware is not correct, an update is easy via a plug-in dongle.
If you choose to have the MODBUS RTU card fitted to your DIGICHEM Plus+ controller, be rest assured - You can still have a 4G modem fitted, in order to be able to monitor and track your system on-line from any browser via www.digichemplus.com.
The web interface allows for full remote control, but also alarm alerts of critical issues via SMS and/or e-mail.